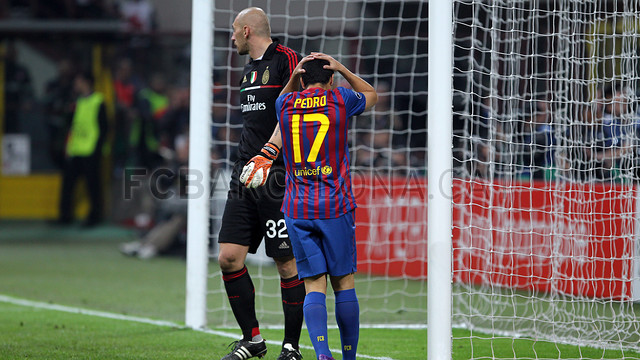 You know, it was deeply frustrating and immeasurably annoying to wake up and see the result of the Milan game again. A nil-nil draw? What is that? Madrid scored three goals away against APOEL and we couldn't even muster a single goal against AC Milan? C'mon Barca.
I know it's a quarterfinal away from home. I know the field was pretty bad. But it was just so disappointing to see the players lacking hunger and spirit. The only ones who can hold their heads up high are Mascherano, Pique and Puyol.
Our forward line was so depressing. They had so many shots on target but did they really want to score? No, really. Milan were there for the taking. No Thiago Silva, no Pato, no Abate… They fielded two 30-somethings for goodness sake! Not to mention they were just playing on the counter. We could have scored so many goals if we just went at Bonera.
Leo, what happened? You scored five against Leverkusen, how could you regress so fast? You couldn't even dodge Nesta's karate kick like you usually do. I'm worried.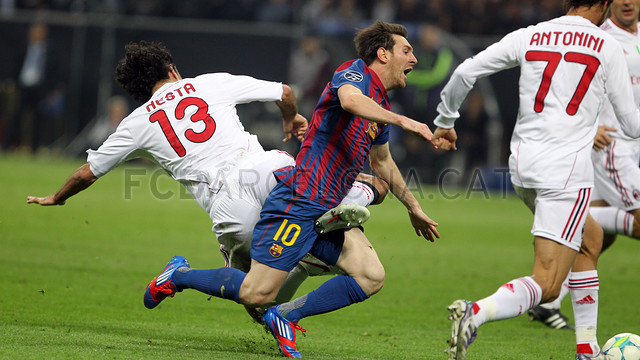 Iniesta, 'Ghost Face' is just your nickname, not your state of being. Where did you go? I missed you. You should have never played on the left wing.
Alves, you were just falling all over the place. I mean, there was that time where you fell when no one was around you. You've been at Barca too long to have those kind of nerves.
Alexis, I don't really understand what you brought to this game outside not getting a penalty and missing a one on one which was unacceptable. You have to score those easy chances when you only have one defender and the goalkeeper to beat.
And I could go on and on. It was embarrassing to see how soulless we were.
What was Pep thinking? Puyol was already at left-back, so what was the point of Keita? More defensive cover? But Busi was already playing! And Iniesta on the left wing? We had Tello!
Okay, I get it. It's been a long season and they're tired. But why were we so defensive at San Siro? Milan isn't Inter so it's not like we would have lost 3-1. The pitch was dangerous but we still should have had more than enough to beat them anyway.
The fact is, the Barca of yesterday let us down. We weren't true to our philosophy or our principals. We should have gone into the game without any fear. They may have won the CL seven times, the Serie A last year (and are currently leading it now) but it's not what it once was.
I think the pressure's gotten to Pep. He was so scared that Puyol would get a yellow card that he played Keita? Did he lose faith in the our captain's ability to defend? And why didn't he play Cesc and Thiago? They would have caused an old Milan fits with their youth and energy.
Milan are celebrating a 0-0 for good reason. Pep may have just ruined our season. No, really. All Milan have to do is draw and we're out of the CL. We won't catch Madrid in the Liga and if this is how Pep reacts to tough opposition, Bilbao will probably beat us in the Copa too.