A is for Alves
Our occasionally delusive defender.
Riling people up is his part of his M.O,
Other than crosses to who knows.
When it comes to football,
He's that guy that everyone loves to hate,
But secretly wants as their teammate.
He never gets tired,
Sprints like a man on fire.
Dani is a player cules are grateful for,
Because he's like a spirit untamed,
Plays as if he were still a babe,
Even if his pants sometimes go up in figurative flames.
~|~
B's for Busi
The defensive midfield genius,
Who has a terrible reputation,
And while it's not without reason,
He needs more appreciation.
Gets in the way like no one else,
(except maybe Keita)
His opponents just groan and wish,
They could face someone else.
Such a talented player,
With legs like Bambi,
Watching him do rondos all day,
Would be just dandy.
~|~
C is for Captain Carles
The vine swinging central defending artisan,
Who I am sure sometimes role-plays as a Catalan Tarzan.
He has heart, he has luscious curly locks,
But most of all, he's a master at those timely blocks.
At 34, some wonder how long he's last for,
Which I ruefully shake me head at, senor.
Because he'll be our Maldini forevermore,
Until he can resist the call to wilderness no more,
(Someone has to save those vulnerable orangutans)
In which case he'll be inducted into Barca forklore.
The indomitable Puyi,
El Capita of yore.
~|~
D's for Dahveed
Our Asturian maravilla.
Scored twentysomething goals in his maiden season,
While less than his normal haul,
It's still pretty decent.
Played through pain with a cracked tibia,
Not that that stopped the media.
Now a crack has turned into a break,
In the semis against Al-Sadd,
People are feeling quite bad.
But he'll recover to be offside another day.
Puxa Guaje! The Euros await.
~|~
E is for Eric
The example of elegance.
Survived the toughest of trials,
With the biggest of smiles,
This leftback will be staying for a while.
A consummate professional,
When he tackles he'll get all ball.
During training he'll teach the trainers,
How to walk with major swagger, y'all.
~|~
F is for Francesc
A common name for many Catalan nens,
Not the least two very important men.
The first is a boy who returned home,
After a couple of million Euros were blown.
His play in the final third is fantastic,
Though he still has room for improvement,
Like the passes completed statistic.
The second is much lesser known,
Most remembered in the media for his eyeball woes,
But his presence is very much valued,
As the corner to goal stats will tell you.
~|~
G's for Gerard
Who also come in a pair.
One will no doubt pique your interest,
As his last name is one of the coolest.
In Catalan God Made Him is (Deu)(lo)(feu),
And if he makes the first team,
That will be his nickname,
What say you?
The other is called Piquenbauer at his best,
On his off days, his passing is a bit of a mess.
His future objective is to be Barca president,
Considering who we have now, few would object.
~|~
H is for Hleb
The name whose etymology stems from bleh.
Attacking moves failed for no reason,
When he was here for one season.
Ego was too large at the time,
To see the picture at large.
Now he's seen the error of his ways,
Has been quite self-deprecating along the way,
Not that it will help him earn his stay.
His contract expires in June of this year,
And I don't think anyone will shed many tears.
~|~
I's for Iniesta
The pale faced Illusionista.
Brilliant as he is pale,
He's enough to make a grown man wail.
The silkiness of his touch,
Can make the rowdiest of crowds hush.
When he scores the birth rates soar,
Which explains why he doesn't do it more.
Of course, it could always be that pesky forcefield,
Only extra time desperation can break through that shield.
Glides through the crowd with the ball glued to his feet,
Take a bow, son, you are beyond belief.
~|~
J is for Jose
But not who you're thinking of.
It's Manuel Pinto, The Rapping One.
But I guess I could include a picture of the other one.
~|~
K's for Keiteeee
The Malian utility man.
He never makes a scene,
Just puts out the fire,
Before you can even say 'please.'
An all around nice guy,
When he takes the ball once again
Rival players just sigh.
Won't be in the front pages,
Not flashy enough for the attention,
But you can bet his manager will be singing his praises
~|~
L 's for Lionel
Who needs no introduction.
The things he does are just silly,
Dribbles past bamboozled defenders,
All willy nilly.
The talent of the century,
Really, we're witnessing history.
The boy from Rosario will continue like this,
Because we all know that inside,
He's just a little kid.
"Aguante, Leo!" they chant,
"You're a once in a lifetime crack!"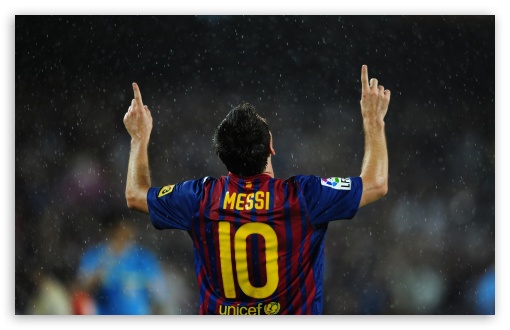 ~|~
M is for Mascherano
The monster from San Lorenzo.
His last ditch tackling is an art form,
A master at making strikers forlorn.
One of Guardiola's precious sunshines,
He'll be around to keep the defense in line.
Defensive midfield is his natural position,
So him at centre back prompted a Spanish Inquisition.
Until they realized he is actually pretty decent,
And maybe, just maybe, he's not a makeshift.
The only problem is that he is yet to score a goal,
Which is completely unacceptable.
~|~
N's for Nou
Though many English commentator tends to say Nou Camp,
I am in the other camp,
the one that calls the stadium Camp Nou.
And they would do well to do that too.
[insert pic]
~|~
O is for Oriol
Got sold to English giants Chelsea,
To gain some first team minutes,
And it's all working out quite nicely.
Oh, he's a real jewel!
Passes better than seven Gareth Barrys,
And never loses a one on one duel!
Chelsea fans are enamoured,
With the bald teenaged Spaniard.
As he gains a regular place,
Cules all sit and wait,
For the inevitable Romeugate.
~|~
P is for Pep
The paragon of perfection.
You can call him a perfectionist,
Or a passionate pessimist,
But he's really just the personification of excellence.
An astute tactician, a risk taking dreamer,
Whatever you call him, he'll make you a believer.
Not interested in praise or verbal fights,
Just wants to take the club to even greater heights.
Came in when everything was dire,
Plucked out the problems with a pair of pliers,
Now the trophy conveyor belt never tires.
All we can say is:
Gracies, Pep.
~|~

Q is for Queca
Puyol's deceased sheep.
I probably could have thought of something better,
but hey, Q's a difficult letter.
~|~
R is for Rodriguez
Pedro Rodriguez.
He's no James Bond, more like your average Joe,
But that's what makes him so lovable.
Whirlwind arms as he closes players down,
The effort he makes will never make you frown.
The first to score in six different competitions,
He received some much deserved recognition.
Suffered a troublesome injury last Hlebruary,
Which cause a loss of form for the Canary[-ian]
But he'll be back eventually,
When the defenses are least ready.
~|~
S is for Sanchez
Our smiley and speedy striker.
In the mornings romantic music is what he listens to,
No wonder he steals so many hearts,
But I bet he's quite the heartbreaker too.
He is quite the character,
Indeed he's always wanted to be an actor,
He's got the personality, you know?
But his lack of English skills, outside "take it easy", was the main detractor.
(It wouldn't fly in Hollywood, you see).
Player of the season for Udinese in Italy,
Trying to keep up with him stride for stride,
Is a classic practice in futility.
~|~
T's for Thiago
Our terrific starlet.
Not afraid to get stuck in,
Knowing it will help the team win,
This is a young man willing to improve,
Conscious that he still has everything to prove.
His defensive game has come leaps and bounds,
Has developed enough to astound.
He is a player who has his own style,
A fleet footed dribbler who can spray passes with guile.
He is not the next Xavi or Ronaldinho,
He is the first Thiago.
~|~
U is for Unzue
Who, you say?
Juan Carlos Unzue,
The goalkeeping coach.
Yeah, I don't have much to say.
Sorry, Unzue.
~|~

V is for Victor Valdes
Who conveniently has two Vs in his name.
His job is quite the paradox,
He has to be alert to the danger,
Which is often meager.
But if he's not focused,
The goals will pour in like locusts.
He has had trouble in his career early on,
Where it seemed like he wouldn't continue on.
But he persevered and now he's revered,
As San Victor! …Or not.
Not that the praises will stop.
~|~
W is for Wembley
The historic stadium some envy,
The site of some of our greatest victories.
~|~
X is for Xavi
The grand maestro of the tippy-tappy.
Faced with dangerous tendon trotting players,
An average human would shiver in terror.
Most neurons send instructions to flight or fight,
But his tell him to dominate and smite,
Because for the sake of football, he will do what's right.
He can pick a pass like a surgeon doing bypass,
Not even crap similes can block his path.
For him, supporting Barca is not just for show,
It really is unconditional.
Y is for Youth
The players of the future,
It's always a pleasure to watch them mature.
Z is for Zubi
Our former goalkeeper turned sporting director.
I don't really have much to say about him,
so I'll just give you a picture.
—